This Masterclass is organized together with Focus on Emotion Belgium and is open for all health care professionals and will focus on cultivating the foundation of therapeutic presence and compassion with others, providing an opportunity for self-care, restoration and connection in a beautiful nature setting. In community with other therapists we will deepen our ability to be present and compassionate through mindfulness and self-compassion practices. These practices will focus on cultivating greater attunement and connection with ourselves, others and with nature.
With the cultivation of presence and self-compassion, we can develop greater trust in our ability to move through work and life challenges with greater ease, while feeling energized, calm, and centered. This can help us to return to our work and care of others, with greater attention, energy, purpose, while balancing care for ourselves. No prior experience with mindfulness or self-compassion is required.
Dr. Shari Geller is an author, clinical psychologist, certified Mindful Self-Compassion (MSC) teacher and leader in the field of therapeutic presence.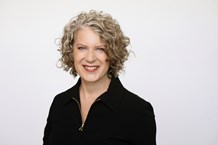 Shari offers training modules in therapeutic presence internationally as part of a longer-term vision of having presence be a foundational training across psychotherapy approaches. With over thirty years' experience weaving psychology and mindfulness, Shari co-authored the book, Therapeutic Presence: A Mindful Approach to Effective Therapy (2012) with Dr. Leslie S. Greenberg (the second edition will be released October, 2022). Shari's book: A Practical Guide For Cultivating Therapeutic Presence (2017), offers hands on tools and guidance for cultivating and strengthening presence in therapy. Shari created the Therapeutic Rhythm and Mindfulness Program (TRM™), a group modality integrating mindfulness, rhythm practices and emotion-focused awareness to enhance wellbeing and presence. Shari serves on the teaching faculty in Health Psychology at York University and is Adjunct Professor in the Faculty of Music at the University of Toronto, in association with Music and Health Research Collaboratory (MaHRC). She is on the steering committee and part of the core faculty of the Self-Compassion in Psychotherapy (SCIP) certificate program.
Shari is the co-director of the Centre for MindBody Health, in Toronto, where she offers training, supervision and therapy in Emotion-Focused therapy (EFT) and Mindfulness and Self-Compassion modalities for individuals and couples.
For more information: www.sharigeller.ca and www.cmbh.space.
Recommended literature
'Therapeutic Presence' by Shari M. Geller and Leslie S. Greenberg (2022) EAN 9781433836046 
Practical
Date: Welcome on Juni, 22 at 5 p.m., June 23 and 24  
Location: Monastery hotel ZIN, Vught The Netherlands
Price: € 935 incl. all accommodation costs (2 x overnight stay with breakfast, 2 x lunch and 2 x dinner)